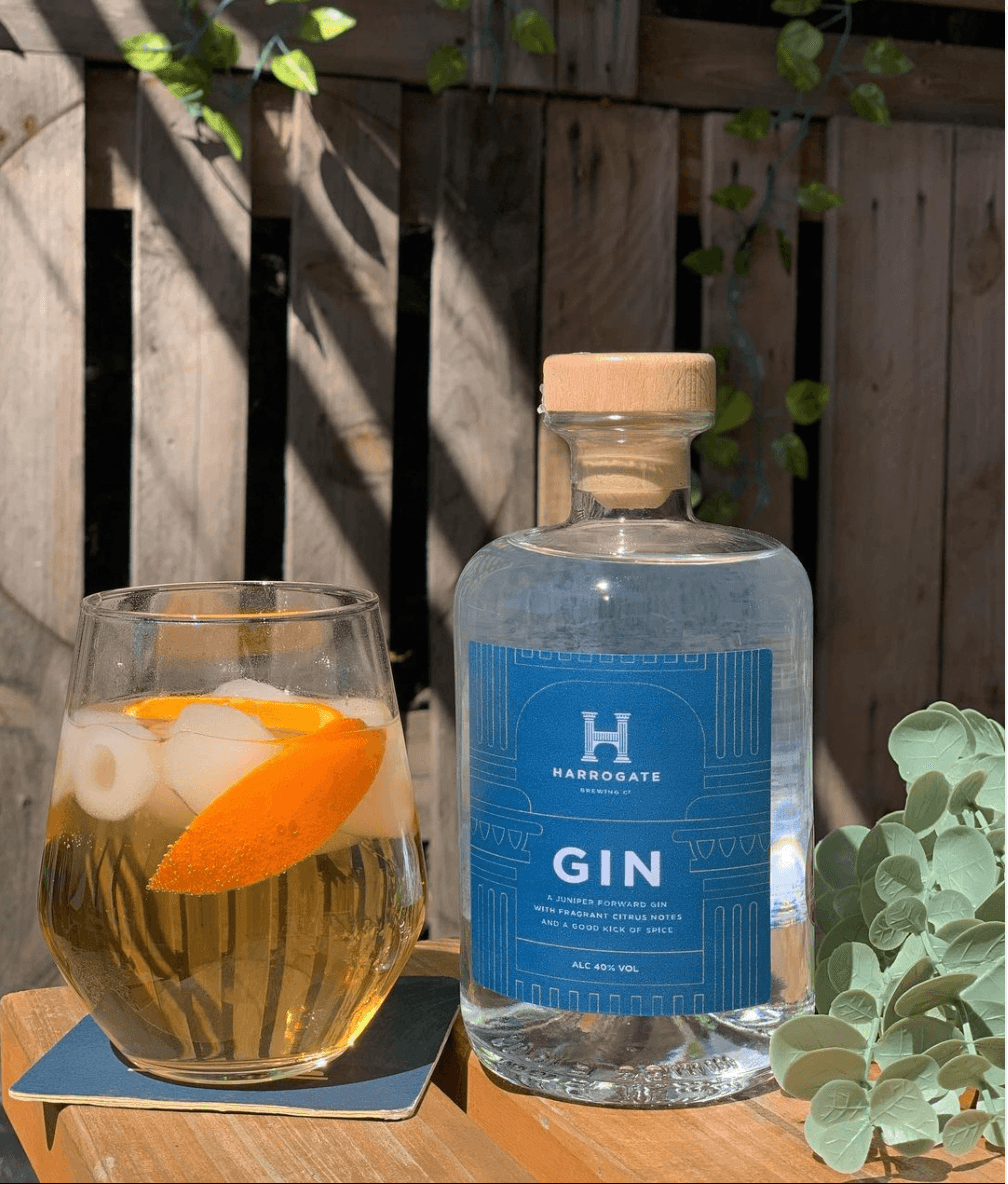 WE MADE A GIN!
Creating our own gin wasn't something we initially set out to do, but when the opportunity arose to find an inventive way to turn some unused beer into gin (which doesn't have an expiration date) we thought what a fantastic idea.
'Unused beer – how is that possible?' we hear you say, well a small batch of cask we weren't able to ship due to export issues put us in a position to explore the concept of turning potential wastage into a premium product for people to enjoy.
We collaborated with The Old Con Distillery to make this process happen – Paul and Lisa operate out of their small distillery in Holmfirth, Yorkshire and for them creating an ethical, organic gin with the best quality ingredients is of the utmost importance. They build relationships with the farmers that grow their botanicals, from those that produce juniper berries in Macedonia to the heather grown right here in Yorkshire, they strive to ensure everyone is given a fair price for what they grow.
Once our beer has been through their distillation process, botanicals are then added to create a deliciously zesty Gin. The cuts are taken early on, with the weighter vapours providing a rich texture and weighty mouthfeel, derived from the use of natural ingredients, including fresh orange peel, liquorice root and pink peppercorns.
We would describe our Harrogate Brew Co Gin as, 'A Juniper forward gin with fragrant citrus notes and a good kick of spice.'
Complemented by any mixer, our gin is perfect with just tonic, ice and lemon or when mixed into a cocktail.
Whilst brewing beer will always remain our biggest passion, we're excited to work together with our friends at The Old Con to produce a high quality craft gin that can be served in our taproom for the enjoyment of our customers.