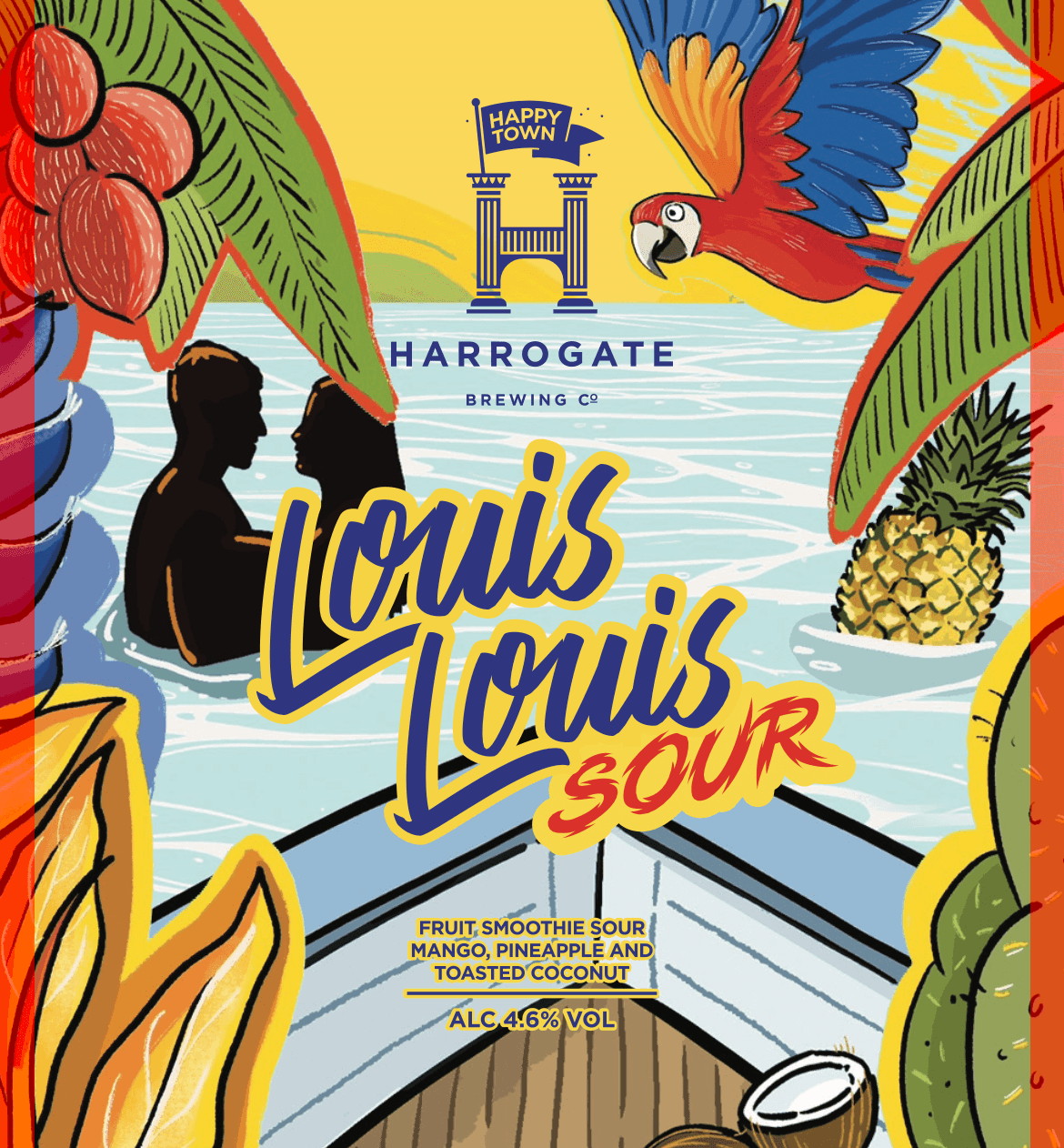 LOUIS LOUIS SOUR!
Since last year's collaboration with Horsforth Brewery we've been looking to add a sour to our beer range (for those who remember the 'Peach Boys' sour we had on tap!) We're now very excited to reveal to you our 4.6% Louis Louis fruit smoothie Sour:
'Sail away to paradise with this fruit-packed tropical sour. Sweet notes of mango and pineapple compliment Sabro hops and toasted coconut to create a smoothie-like texture with full mouthfeel. Strong fruit aroma with tangy aftertaste.'
Currently available in can through our online shop – it's a small batch so make sure you give it a try before we run out!